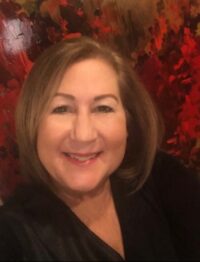 EVERYONE IS WELCOME TO JOIN US ON ZOOM
MS Monterey Life Skills, with Ellen Scherr on the 4th Tuesday of each month from 1-2:00pm

ABOUT LIFE BRANCHES
Life Branches, a nonprofit educational organization, is currently conducting Life Skills classes for MS Monterey. Meeting once per week, via Zoom, with Ellen Scherr of Life Branches, the group is covering a wealth of topics that are practical and designed to lead to greater personal freedom for each participant.
ABOUT ELLEN
Ellen Scherr is a Board Certified Licensed Clinical Professional Counselor (LCPC) with an M.S. in Counseling. Says, Ellen: "I've spent many years working in hospital settings, private practice, and with Patient Advocacy at a pharmaceutical company. I am now turning my education, experience, and passion to help individuals, and their families with chronic diseases improve their lives."
Email: help@msmonterey.org for Zoom log on information.
Disclaimer: Content on our site is provided for information purposes only; therefore, this material is not intended to advise. This information includes a link to a site that is maintained by another; MS Monterey is not responsible for content on this site. Please remember to consult with your doctor or health care provider before making any changes to your medication(s) or medical regimen.