MS Monterey – Multiple Sclerosis – Fitness
"Physical fitness is a state of health and well-being that we are striving toward, in spite of MS or PD. Pool Class, Yoga … Chair Exercises.
We are doing it together. For ourselves and for each other. And that makes all the difference." ~ Consensus of Pool Class Participants

MS MONTEREY POOL CLASS
A Water Exercise Program
At the Monterey Sports Center
With MS / PD specific instructions.
Mondays & Wednesdays 12:00PM – 1:00PM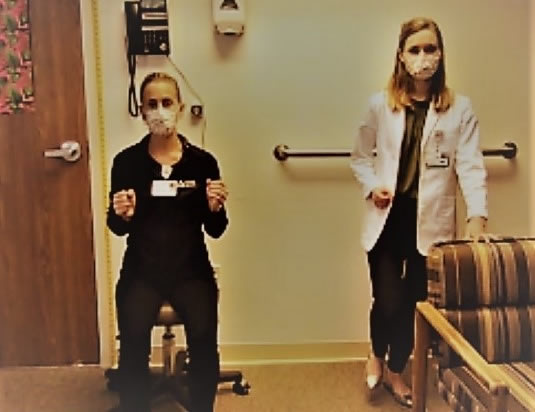 CHOMP EXERCISE CLASS
Join MS Monterey and CHOMP physical therapists, Sasha Geisler and Lauren Vicik on the 1st Thursday of every month from 1-2:00pm as they lead us through a ZOOM exercise class for individuals with MS / PD or other neurologic conditions.
Modifications will include standing as well as seated options to allow individuals of all ability levels to participate.
No equipment necessary! ALL are welcome and this class is free.
Sasha Geisler, PT, DPT, NCS
Lauren Vicik, PT, DPT
Community Hospital of the Monterey Peninsula
Hartnell Professional Center
576 Hartnell St. Suite #120 & #200
Monterey, CA 93940
Outpatient Neurologic Physical Therapy
Phone: 831-625-4720 ext. 3118
Fax: 831-625-4721
Gina Puccinelli, Yoga Instructor
She teaches zoom classes at www.beyondyoga.me
Including a Chair Yoga with Gina and Buddy OM every Tuesday
Disclaimer: Content on our site is provided for information purposes only. Our site includes links to site maintained by others. MS Monterey is not responsible for content on those sites. Please remember to consult with your doctor or health care provider before starting any exercises program. At any point during your workout if you begin to feel discomfort you should stop immediately and consult a physician.