A Wholehearted Welcome to MS Monterey
We're glad you are here!
We are a community of individuals, throughout Monterey County, with multiple sclerosis (MS) who have come together for the purpose of community, education, and physical fitness for others dealing with MS*.
Our desire is to improve the quality of life for each individual, their families, and caregivers.
Use this website to learn more about our MS community, and/or support our work through a much-appreciated donation.
*Others with neurological disorders, such as Parkinson's disease, epilepsy, etc. are welcome and encouraged to join.
What happens when someone has MS?
Multiple sclerosis (MS) involves an immune-mediated process in which an abnormal response of the body's immune system is directed against the central nervous system (CNS). The CNS is made up of the brain, spinal cord and optic nerves.
Within the CNS, the immune system causes inflammation that damages myelin — the fatty substance that surrounds and insulates the nerve fibers — as well as the nerve fibers themselves, and the specialized cells that make myelin.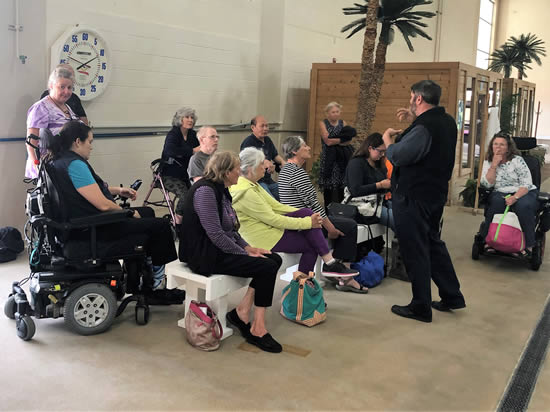 When myelin or nerve fibers are damaged or destroyed in MS, messages within the CNS are altered or stopped completely.
Damage to areas of the CNS may produce a variety of neurological symptoms that will vary in type and severity among people with MS.
The damaged areas develop scar tissue which gives the disease its name – multiple areas of scarring or multiple sclerosis.
The cause of MS is not known, but it is believed to involve genetic susceptibility, abnormalities in the immune system and environmental factors that combine to trigger the disease.
People with MS typically experience one of four disease courses (types of MS).
– Clinically Isolated Syndrome (CIS)
– Relapsing-remitting MS (RRMS)
– Secondary progressive MS (SPMS)
– Primary progressive MS (PPMS)
There are over 20 different treatments for MS that include injections, infusions, and oral/pill options.
Learn More about multiple sclerosis (MS) here:
https://www.nationalmssociety.org/
*Correction in article below: Central Coast Quality of Life Programs was in existence for 20 years, not the stated decade.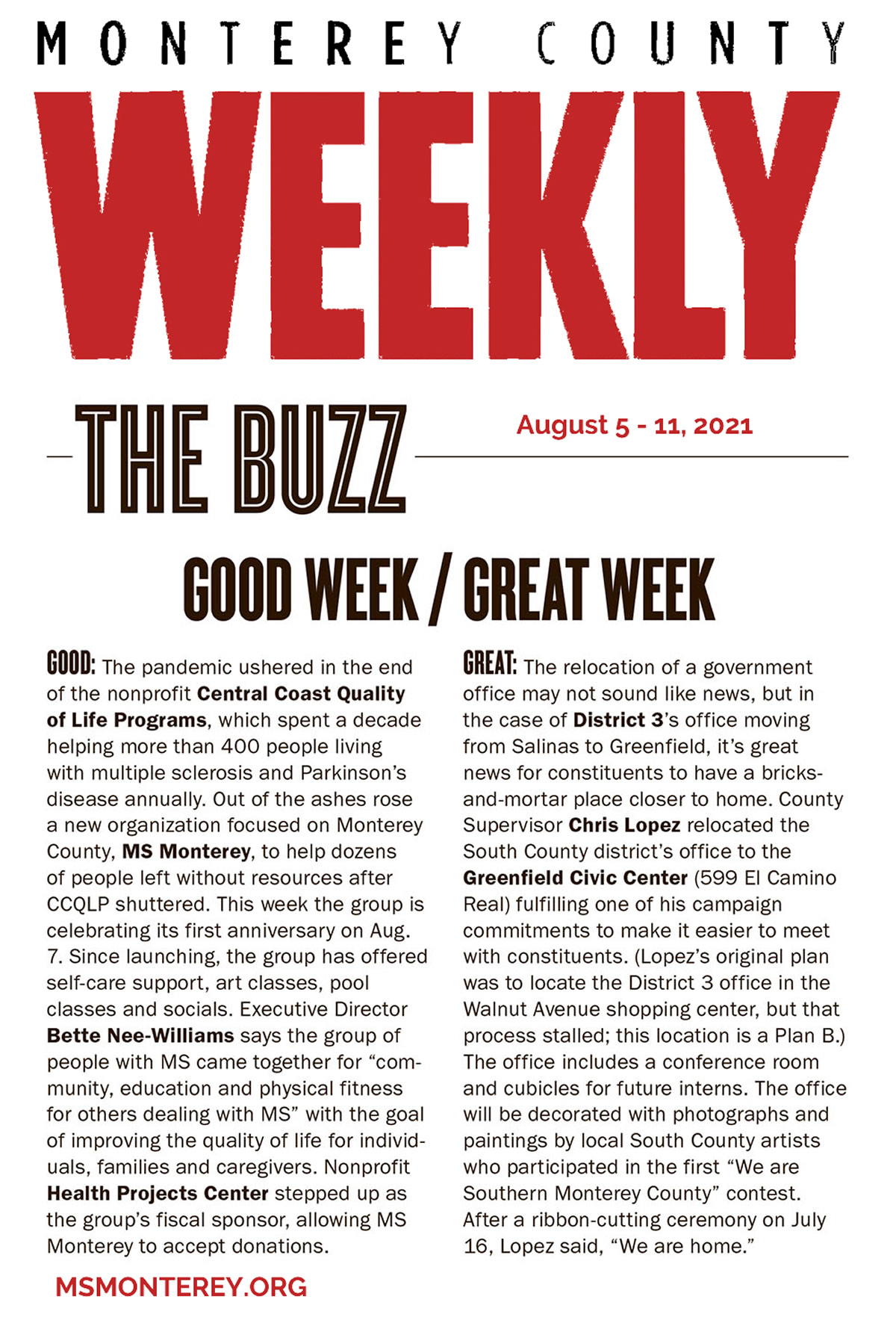 "I was thinking about what the group means to me and gives to me. I value the group for the support and understanding and lack of judgment. It's wonderful to have a place where one can feel wholly accepted. And of course, there's the swimming. I love the pool!" ~ Enid Day