MS Monterey – Multiple Sclerosis Resources
Below you will find information and education to help people with MS, their families and support teams. We hope this will allow you to advocate for what you need.
Know of a resource you would like to share? Great and thank you! Please email it to: help@msmonterey.org.
MS Radio Stations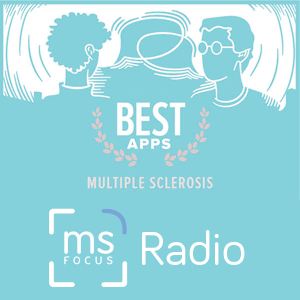 iHeart Radio has free – MS VIBES by Novartis, music & talk programs + Facebook page
MS FOCUS Radio at MSFocusRadio.org is round-the-clock motivation, education, and empowerment to people affected by multiple sclerosis. Featuring original content produced by MS Focus: The Multiple Sclerosis Foundation, as well as the best in audio books and inspirational music, MS Focus Radio is the MS resource that can travel with you throughout your day.
National Multiple Sclerosis Society
https://www.nationalmssociety.org/
MS Association of America
Can Do It
MS Care – The Consortium Of Multiple Sclerosis Centers Inc.
MS World Org.
MS Coalition
Accelerated Cure Project, Nonprofit organization
https://www.acceleratedcure.org/
Myelin Repair Foundation
Race to Erase MS
National Organization for Rare Disorders
Multiple Sclerosis International Federation
Disclaimer: Content on our site is provided for information purposes. Our site includes links to site maintained by others. MS Monterey is not responsible for content on those sites. Please remember that medical decisions should always be made in consultation with your physician or health care provider.
"MS Monterey is a chance for a New beginning for our MS community. A place where we can connect and later when it is safe, we will be able to have our water aerobics classes again." ~ Vickie Paynter