SXSW: 'Introducing, Selma Blair' Director on Documenting the Actress' Multiple Sclerosis
3/17/2021 by Mia Galupp (PRINT THE ARTICLE – PDF)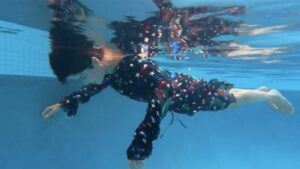 "In October 2018, actress Selma Blair revealed on Instagram that she had been diagnosed with multiple sclerosis. Less than one year later, in May 2019, documentary filmmaker Rachel Fleit found herself in the actress' Studio City home, filming Blair's daily struggles with the autoimmune disease for what would later become a feature documentary."
To read the full article go to:
https://www.hollywoodreporter.com/news/sxsw-introducing-selma-blair-director
Disclaimer: Content on our site is provided for information purposes only; therefore, this material is not intended to advise. This information includes a link to a site that is maintained by another; MS Monterey is not responsible for content on this site. Please remember to consult with your doctor or health care provider before making any changes to your medication(s) or medical regimen.