MULTIPLE SCLEROSIS AND POOL CLASS THERAPY FOR HEALTH AND WELLNESS
Aquatic exercises, which some people may refer to as pool exercise or water therapy, are a type of aerobic hydrotherapy. They are exercises that a person performs in the water and can involve swimming, specific exercises, or water-based games.
Courtesy of
MS Focus Magazine
Vol.23, Issue 2, Summer 2021
Page 20-21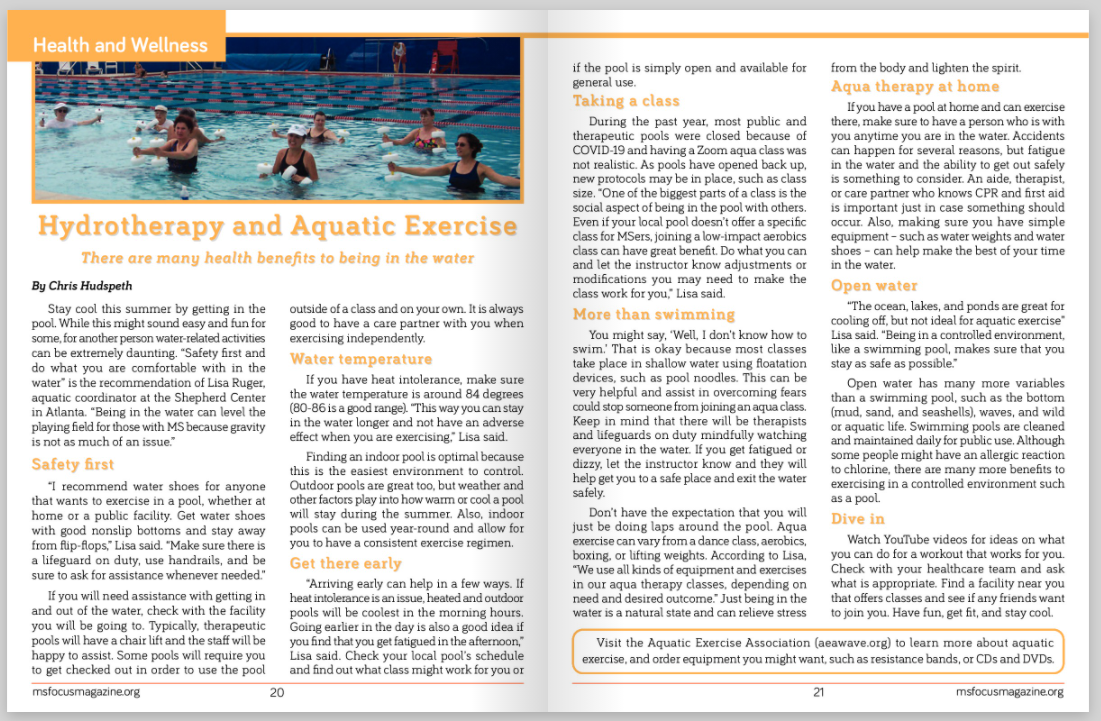 Disclaimer: Content on our site is provided for information purposes only; therefore, this material is not intended to advise. This information includes a link to a site that is maintained by another; MS Monterey is not responsible for content on this site. Please remember to consult with your doctor or health care provider before making any changes to your medication(s) or medical regimen.