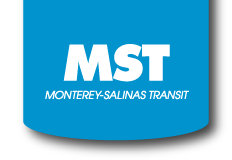 FREE $25.00 MST GoCARD & Day Passes!
Just sign up for either the Area Agency on Aging's "Free Bus Pass for Seniors" or MST's Travel Training Program!
For questions about these programs and other MST Mobility Programs call Lesley van Dalen at 831.264.5886
Disclaimer: Content on our site is provided for information purposes only; therefore, this material is not intended to advise. This information includes a link to a site that is maintained by another; MS Monterey is not responsible for content on this site. Please remember to consult with your doctor or health care provider before making any changes to your medication(s) or medical regimen.