A healthy diet for someone with MS is not all that different from food recommendations for anyone else.
By Shira Isenberg, RD, MPH
Reviewed: August 27, 2021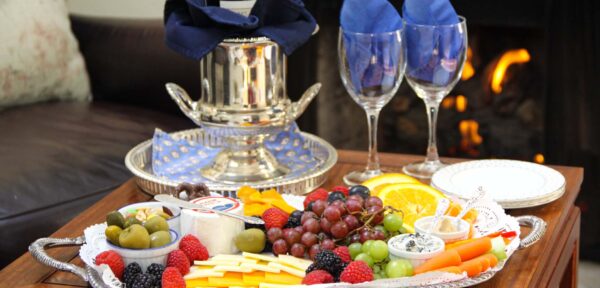 Finding reliable information about multiple sclerosis (MS) and diet can be frustrating for a person with MS.
"To date, no study has been published that shows diets influence disease progression in MS," says Dave Bexfield, the founder of the online MS community ActiveMSers.org, who was diagnosed with MS in 2006.
Indeed, a study published in November 2019 in Multiple Sclerosis and Related Disorders concludes, "There is insufficient evidence to recommend the routine use of any specific diet by people with MS." It continues, "Some diets touted for MS may have potential negative health consequences."
"In the 15 years I've run ActiveMSers, no one has written me gushing about symptoms reversing because of a diet, but I've gotten many pained emails wondering why a certain diet hasn't worked," Bexfield says.
That said, new research indicates that certain dietary changes, including reduced meat intake, may influence disability progression in MS. Among more than 1,300 people with MS, consuming a high-quality, meatless diet was found to be associated with reduced disability progression, according to a study published in August 2021 in the European Journal of Neurology.
In addition, early evidence shows that people with new-onset MS may benefit from the Mediterranean-DASH Intervention for Neurodegenerative Delay (MIND) diet, which emphasizes consumption of whole grains, berries, vegetables, fish, poultry, and olive oil.
A study published in August 2021 in Multiple Sclerosis and Related Disorders, which included 180 people diagnosed with MS less than five years prior, found that adhering to the MIND diet was associated with greater tissue volume in certain parts of the brain and smaller lesion size. But more long-term research is needed to confirm these potential benefits, researchers note.
READ MORE HERE
https://www.everydayhealth.com/multiple-sclerosis/diet/healthy-eating-habits-multiple-sclerosis/
Disclaimer: Content on our site is provided for information purposes only; therefore, this material is not intended to advise. This information includes a link to a site that is maintained by another; MS Monterey is not responsible for content on this site. Please remember to consult with your doctor or health care provider before making any changes to your medication(s) or medical regimen.