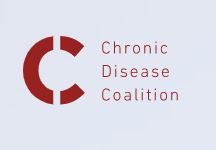 TOGETHER WE CAN PROTECT PATIENT RIGHTS
Chronic disease patients deserve the same access to health care as anyone else.
WE FIGHT DISCRIMINATION
Thousands of individuals, families, health care providers and organizations are taking a stand against unfair, illegal and harmful practices toward people with chronic diseases in the United States. We fight discrimination wherever we find it: in schools, at workplaces and with insurance companies.
OUR MISSION
The Chronic Disease Coalition empowers the community of chronic warriors to use their voices and stories to create effective change in the American health care system.
We are patients, family members, health care providers, advocacy groups, medical professionals and friends who care deeply about the needs of millions of Americans with chronic diseases.
Read more from CHRONIC DISEASE COALITION.
https://chronicdiseasecoalition.org/
Disclaimer: Content on our site is provided for information purposes only; therefore, this material is not intended to advise. This information includes a link to a site that is maintained by another; MS Monterey is not responsible for content on this site. Please remember to consult with your doctor or health care provider before making any changes to your medication(s) or medical regimen.